Where is your 'wow' space in your home?
Your wow space is how we came up with the very idea we had when we set out looking for the one piece of a high quality finished product that could detail the aspect of one individual or one small group. Canvas Wall Groups have become our most desired product for showcasing a series of individual portraits. The canvas wrapped gallery tells their own story or depicts a story when group together.
With a contemporary look and feel, many of our customers have preferred the look in their quiet and family styled rooms within their homes. The warmth and design of the two styles often pull together creating the complete look many strive to obtain.
Canvas Wall Groups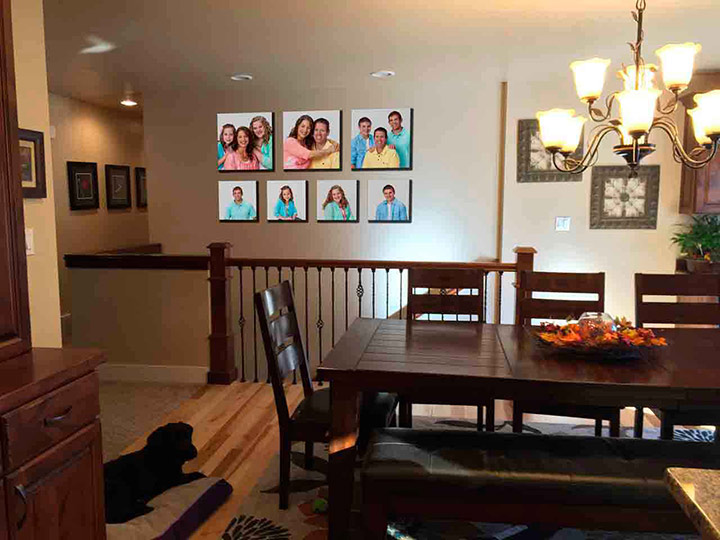 The greatest asset of the gallery wrap is the versatility of the selected portraits. Each wrap can work together or independently anywhere in your home. A grouping can feature your children. Each having their own special "star" space. Or they can be showcased and grouped in a fantastic and unique display as a family style layout. In any case, you'll never have to search for their whereabouts; they are natural attention grabbers and are typically the first thing noticed and most remembered within any room.
We design the canvas wall groups that suit the needs of your family. We have designed gallery wraps around holidays, sports, weddings, graduations, milestones and many other celebrations. There is always a story to tell in one's life. At any given point, there is a piece of history being held and a canvas wall group can roll it out any way you want it.