Family Photography
by Addison
Family Photography
Family photography is one of our favorite things we do at Addison Photography. Family photographs end up being a lot of work for mom but always so worth it! Family portraits are important for so many reasons….
Family portraits provide a sense of value.
A portrait of your family on the wall is a reassuring touchstone for your children and helps them establish their value as a person. It's also a shining reminder to parents of why they go to work each day. Not to mention the bonus of friendly faces to greet you at the end of each day.
Photography preserves a moment in time.
Let's face it, children are constantly growing and developing,  sometimes moment by moment and life is ever changing. It's important to chronicle these moments with your family because we all realize that they're over in the blink of an eye. At Addison we've learned how to stop time, sort of.
Our photography brings out the personality of each of your loved ones.
There is little that compares to the enjoyment of witnessing how each of your family is different, the things that set them apart. And maybe even more important, how they are the same!
Our family photo sessions turn into cherished memories for your family.
It's not uncommon for our client's children to share memories of prior family sessions with us, telling us what they remember, the fun they had, and how they felt on that day. Because of this, we know that those feelings come rushing back each time they view their family portrait.
Portraits magically transform into keepsakes.
As the years go by, our wall portraits always grow in value. The family portrait that mom has desired and planned for, unknowingly becomes adored by the whole family. And although most times he won't admit it, even dad.
We focus on making your family experience one that you and your loved ones will treasure in the years to come.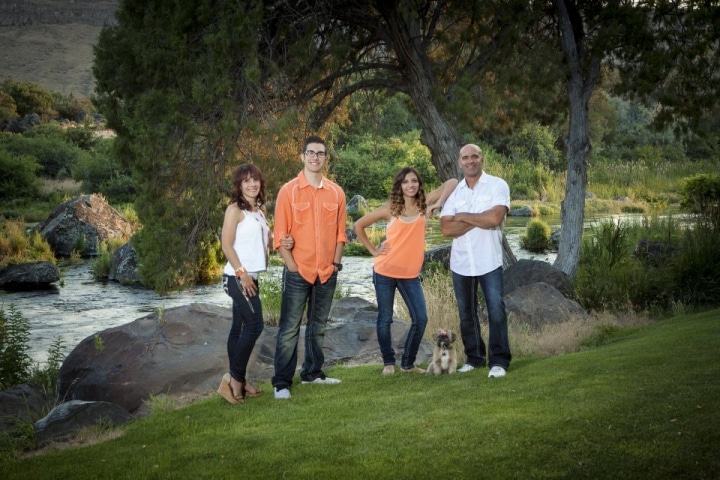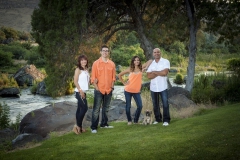 Some Places For Outdoor Family Photos Are Better Than Others Knowing all the wonderful places for outdoor family photos is at least a small part of creating memorable family portraits.
Already have something in mind?
Whether you're ready to schedule a session with us or perhaps would like to visit about the details of your session, we are always ready to assist you.